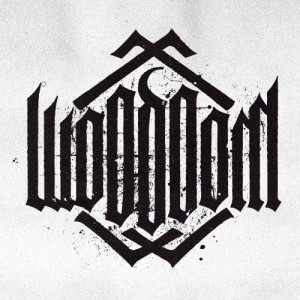 WOODOOM is Latvian metal band that's members come from different, small Latvian towns. They are known for their peculiar sound - combining very slow drone sludge / funeral doom with harsh black metal / crust elements - as well as their frequent touring. The band has played in more than 30 cities, 12 countries.
Woodoom formed in 2017 in Ikšķile, a small city in Latvia. The band's founding members are Daniel "Mežamāte" God (vocals, tuba), Dave Raven (bass, vocals), Reinis Svagris (guitar, vocals) and Mo Aspen (drums). Soon after the band was formed, Linda Elfonsi joined, fulfilling the role of woman vocals. But alas, after two concerts Linda left the band. In 2018 the original line-up recorded a split tape with the Lithuanian sludge band Wifebeater. While Woodoom was on a break during summer, Mo left the band, followed by Daniel, so the remaining members, both guitarists continued the band by themselves.
Three months later a punk-rock band's "Gateris" drummer Rūdolfs and ex-"Sound Machinery" vocalist Eduard joined the band. With Eduard's addition, the group abandoned their previous stoner metal-influenced material and developed a new set of songs with a retooled sound.
With the new member line-up, the band went onto a Finish tour alongside Riga's doom punk duo "Skaven Vanth" and Tampere's hardcore punk band "Hauta". On the 8th of May, 2019, the band released a full-lenght album "Live Slow Die Homeless" which was recorded in the Hodila studio in Valmiera. Shortly after the album's first presentation gig, the band became a trio, without Eduards.
With the new band member line up, Woodoom took part in Luxembourg's underground festival "Feierfest 2019", warmed up the American doom/death band "Disgusted Geist" in the Baltic states and went on an album presentation tour in Norway, Denmark, Germany, Belgium, Slovakia, Poland and Czech Republic that consisted of 12 concerts.